Cliccando il tasto "Guild" presente nel paperdoll del proprio personaggio è possibile creare una nuova gilda (il costo è di  50,000 gold coins) ed accedere al pannello di gestione gilde che contiene:
opzioni generali

status generale

pannello roster

pannello diplomazia (opzioni guerre/alleanze)

carriera gildani (promozioni/declassamenti)

status livello gilda

menu oggetti speciali acquistabili

OPZIONE PER IL RINNOVO DI GILDA (aggiornamento 1 Maggio 2021, leggere sezione in fondo)
E' possibile incrementare il livello della propria gilda collezionando ed utilizzando dei deed speciali droppati random da alcune creature; i livelli sbloccheranno opzioni e features aggiuntive.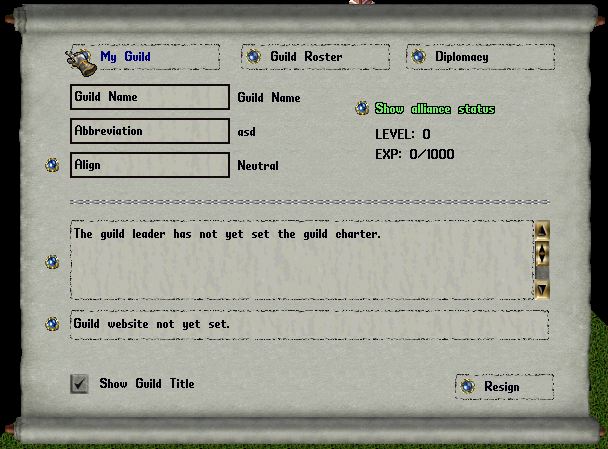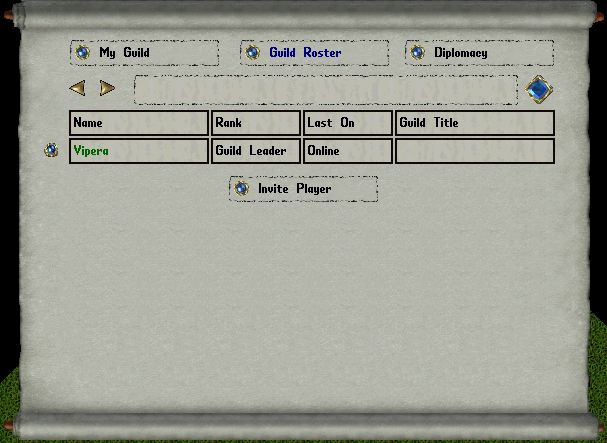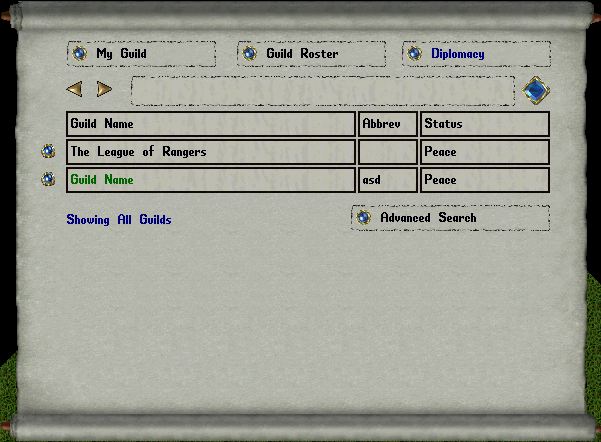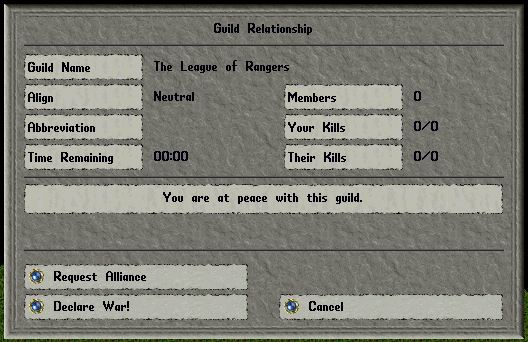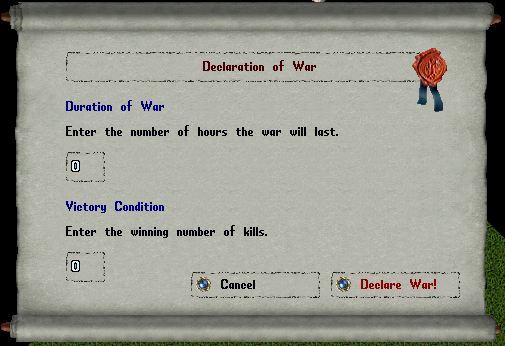 RINNOVO DI GILDA (aggiornamento del 1 Maggio 2021):
Le gilde sono soggette a scadenza ma è possibile rinnovarne il contratto semplicemente cliccando sull'apposito pulsante. Ogni gildano può direttamente pagare per il rinnovo. Il costo del rinnovo è 2,000gp per 30 giorni.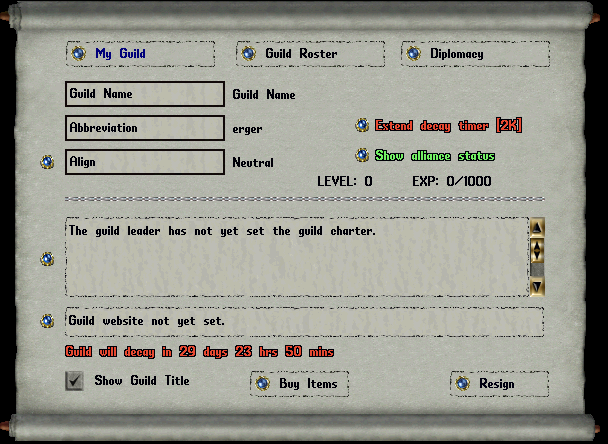 ---
With the paperdoll button "Guild" is possible to create a new guild (the cost is 250,000 gold coins) and access to the guild panels which contains:
main settings

genral status

roster panel

diplomacy panel (war/alliance settings)

guildamates careers option

guild level status

special guild items buy men
 Is possible to gain levels collecting and retrieving special deeds from various creatures; levels will allow to customize and access to optional features.